Breakthrough
(Currently Unavailable)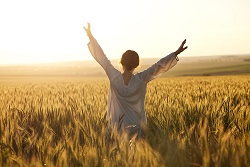 Wednesdays and Thursdays 9:30am – Noon
September 19th 2018 – June 20th 2019
Women, are you, or women you know, looking for a place of belonging, friendship and encouragement?
Are you looking for an opportunity to learn, grow and develop new skills?
Many of us today feel isolated and disconnected from others.  We can feel as though we're "going through the motions" and striving for something elusive, unattainable and unsatisfying.  Our Breakthrough program focuses on building healthy community, practicing intentional gratitude, providing opportunity for thoughtful and meaningful conversation and exploring who we are in light of God's love for us.
Group time will include sessions on Forgiveness, Healthy Boundaries/Relationships, Self-Esteem, Conflict Resolution and much more.  As well, we engage in fun activities such as ART days, Cooking, Movie Days, Outings, etc!
Call today to sign up!  Space is limited.