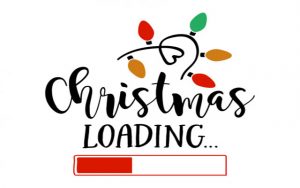 Christmas Kettle Campaign 2020
Our Kettle Kickoff is on Friday, November 20th at Save On Foods Village Green where Beach Radio will be on air live on location.
Starting Friday, November 2oth, you will hear the bells ringing at our 6 locations: Save On Foods Village Green, Village Green Mall, London Drugs, Butcher Boys, Walmart, and Superstore. There are still many shifts to fill. To sign up for a shift, go to our online sign up page by clicking here for Bell Ringing Opportunities or call our kettle coordinator at 250-307-7770.
In addition to our physical kettles, our campaign is expanding to include a Virtual Kettle. To donate online, or to become a Virtual Bell Ringer, click the link here to Fill the Kettle. 
Vernon BC Food Bank
The Salvation Army Food Bank in Vernon BC is a member of Food Banks British Columbia (FBBC) and an affiliated member of the Canadian Association of Food Banks. We are the only authorized Food Bank in Vernon.
Thank you to our community for your continued support. We are continually blessed by and appreciative of the time, talents and donations given to the work of The Salvation Army here in Vernon. Together, we can make a difference for those in need.
Need Food Assistance? We're here to help!
If you need help please call (250) 549-4111 or visit us to make an appointment to see an intake worker. You are required to bring in the following information:
Identification for each household member
Proof of address
Proof of rent
Proof of income