Welcome! We have something for every family here at The Salvation Army in Vernon. We believe in equipping children, youth and their families to become Christ-centered, Others-focused disciples. Through our various groups, we believe that families will know who Jesus is and will shine His light around the world.
---


You will find everything you need to connect with your kids and their faith as a family right at home. This resource is updated weekly with new teaching and worship videos for preschool, elementary and preteen aged kids, parent-led discussions called "Parent Cues", and kid-led devotionals called "God Time Cards" and much more!
https://salvationist.ca/canada-bermuda-youth/remote-resources-home/ready-home-remote-resources/
---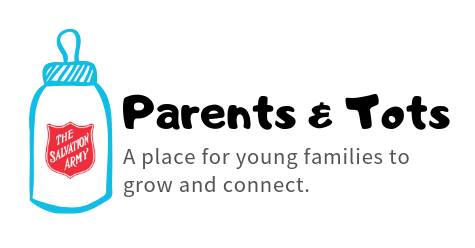 Parents & Tots is a space for families to come with their babies aged newborn to 24 months. Here you will receive a personalized bundle of baby necessities, have an opportunity to connect with a Public Health Nurse and have play time with other families. Registration is required. To register, call the main line @ 250-549-4111. Parents & Tots usually meets the second Thursday of each month, but the group is currently on hold due to Covid-19 restrictions. However, if you are in need of baby essentials, please contact us.
---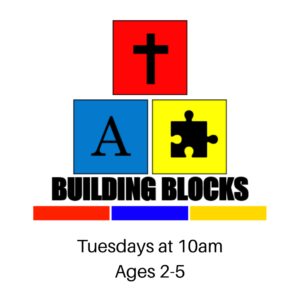 Building Blocks is a program for preschoolers aged 2-5 years and their families. We meet to build on the fundamental foundations of play, learning and faith through community, circle time, games and activities. This is a drop-in program on Tuesdays @ 10am. Currently, due to Covid-19 restrictions, we offer online circle time via Zoom. Email [email protected] for more information.
---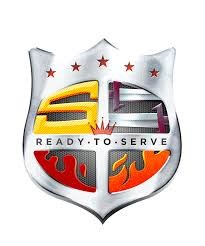 Ready to Serve is a space for kids from grades K-5 to explore faith through stories, games, activities and service. RTS meets Wednesdays @ 3:30pm. Currently, due to Covid-19 restrictions, we meet online via Zoom on Wednesdays @ 1pm until June 24th. Email [email protected] to get connected.
---
Camp Online
We're sad that we can't go to camp this summer, but…camp is coming to us! Check out these online camp events happening throughout the Summer!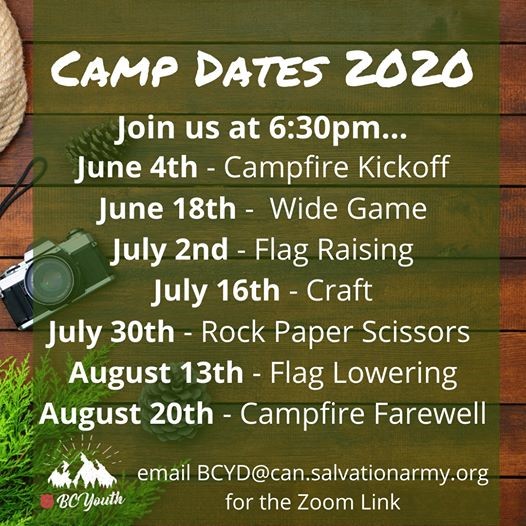 ---
Youth Group is a space for youth in grades 6-12, where everyone has a place to belong. We have virtual events planned for the summer.
Email [email protected] to get plugged in and
follow @tsa_vernon on Instagram for the latest updates.
---
Follow us!