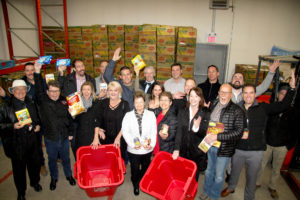 TONIGHT – the 41st Annual Realtor Food Drive!
Don't forget to leave your bag of non-perishables outside for them to pick up!
Wondering what to give?
Dry soup mix, canned meat, canned fruit and vegetables, cereal, rolled oats, sugar, jello, toilet paper, crackers, flour, pasta and pasta sauce, etc.
Thank you to our amazing team of Realtors for their countless hours, hard work and support! You inspire our community and you give hope to so many.
Click here to find out more!