The Salvation Army Annual Christmas Kettle Campaign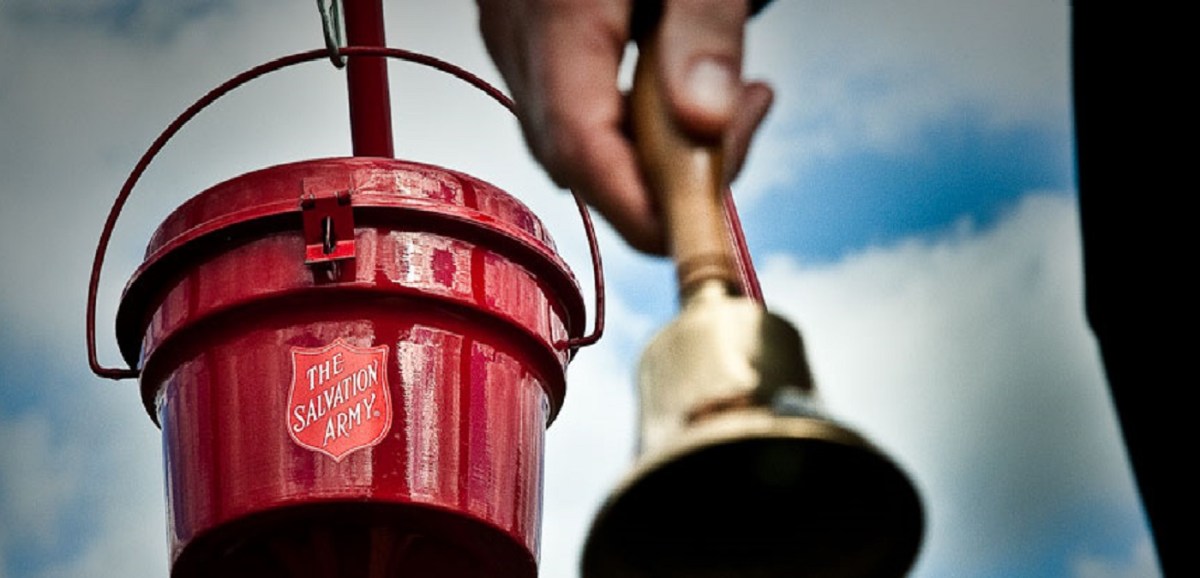 The Salvation Army's 2018 Christmas Fundraising Campaign
Our Goal  – $500,000!
Giving Hope Today!
---
The Christmas season is almost upon us and that means The Salvation Army will be out ringing the bells again soon! The funds raised through our Christmas Fundraising Campaign keep The Salvation Army in Vernon operating all year. We are so thankful for and blessed by the support of our generous community each year during the Christmas season and all the year through. Your support makes our work in the community possible.
Each of our kettle shifts are 2 hours long and we are set up at 11 locations around Vernon. We have kettles shifts Monday-Saturday from 11:00am-8:00pm. Whether you volunteer on the kettle individually, as a family, a team or with your co-workers, it is a great way to give back this Christmas season.
If you would like to sign up for a shift please click here sign up here or contact our kettle coordinator Kristin Ford at (250) 307-7770 or [email protected]
---
About The Christmas Kettle Campaign
Every dollar donated stays right here in your local community.
Each year, from the end of November through the month of December, The Salvation Army hosts its Christmas Kettle Campaign Fundraiser. These funds are necessary to the work of The Salvation Army not only at Christmas time, but the whole year through.  From ensuring that the Food Bank shelves are stocked, to providing clothing and needed household items, supporting those seeking treatment, providing food, emotional care and spiritual care when Emergency Disaster relief is needed, providing various programs and offering daily holistic care through The Salvation Army Family Services; the monies raised are used to give practical support, the basic necessities of life and hope and dignity to those in need.
The Salvation Army's mission is to help anyone seeking our assistance, regardless of race, gender, religion, sexual orientation, colour or age.  We are motivated by the love of God and long to see hope and dignity restored to all.
---
Please consider making a donation to one of our on-location Kettles this Christmas season or donate through our online kettle using the "Donate Today" link on this site.  Your contribution will make a lasting impact on someone in need right here in Vernon.